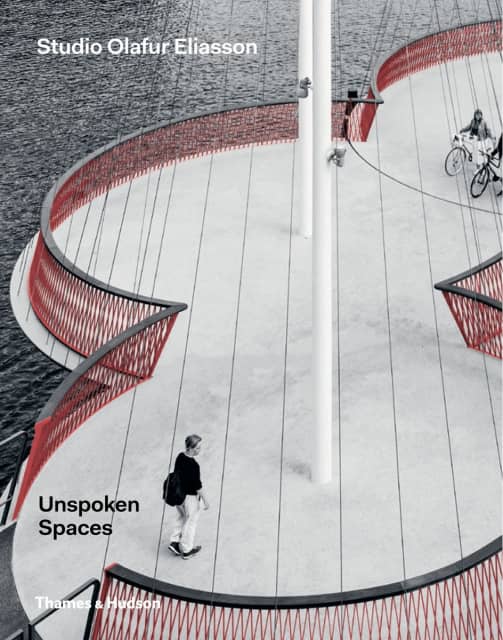 Studio Olafur Eliasson: Unspoken Spaces, 2016
Unspoken Spaces is a richly illustrated journey through spheres, tunnels, towers, walkways and archways, as well as pavilions and larger buildings realized by artist Olafur Eliasson and his studio since the late 1990s.

Binding the spiralling dynamic of these works are essays by renowned writers across a variety of fields, from geologists and historians of art and science to architects, artists, and philosophers. The works range from art installations to striking buildings, such as the Serpentine Gallery Pavilion 2007 in London (with Kjetil Thorsen) and Your rainbow panorama in Aarhus, Denmark, and the crystalline facade for Harpa Concert Hall and Conference Centre in Reykjavik, each presented through in-depth project descriptions alongside Eliasson's own thoughts.