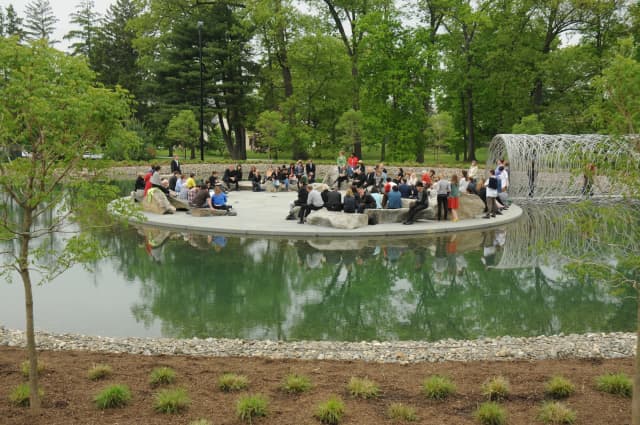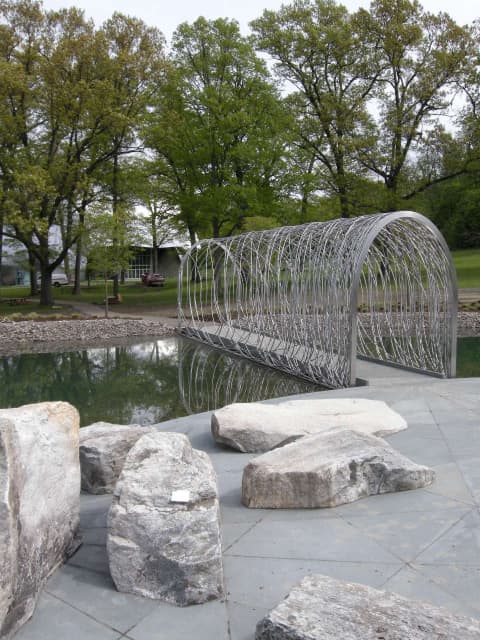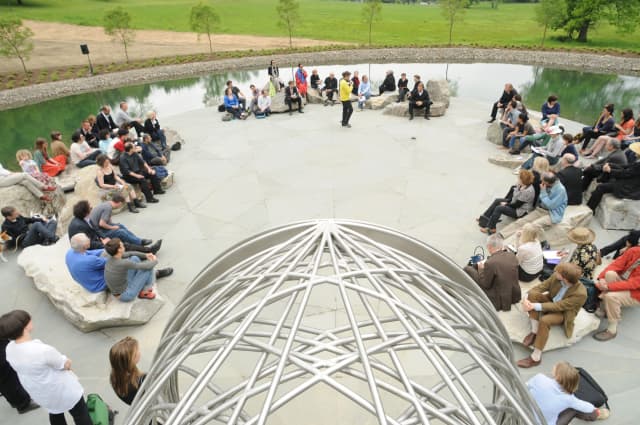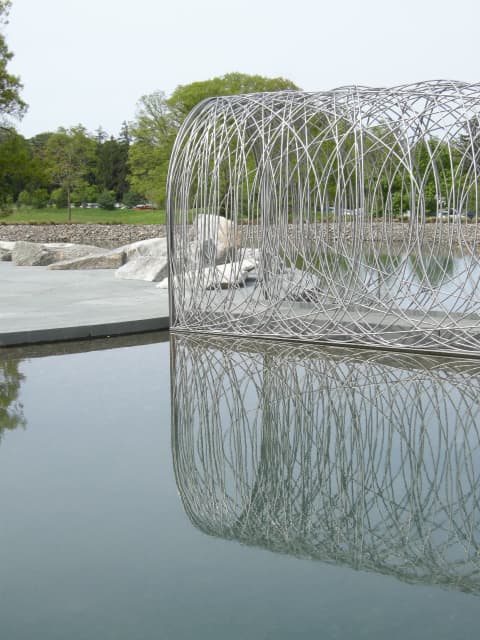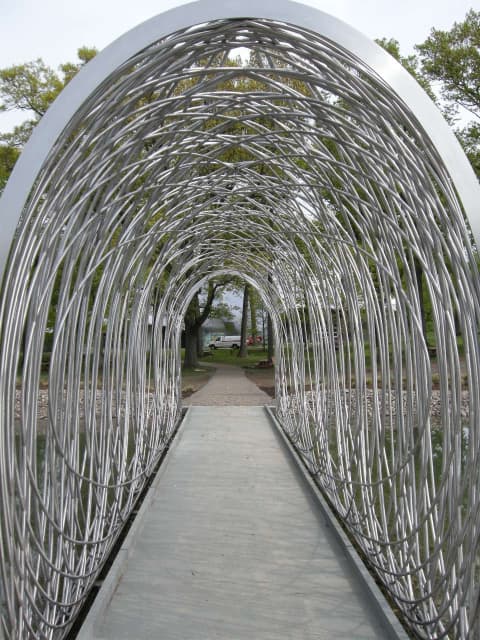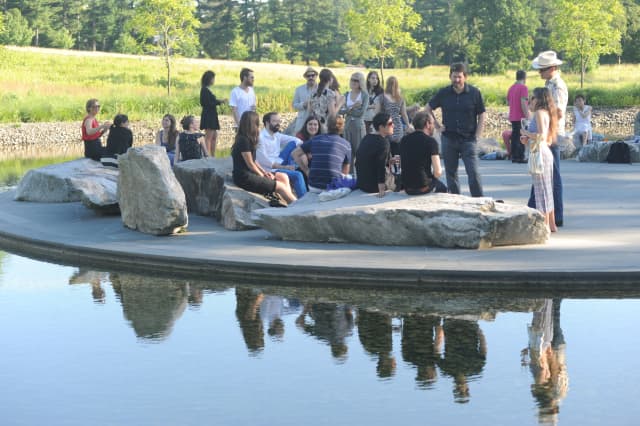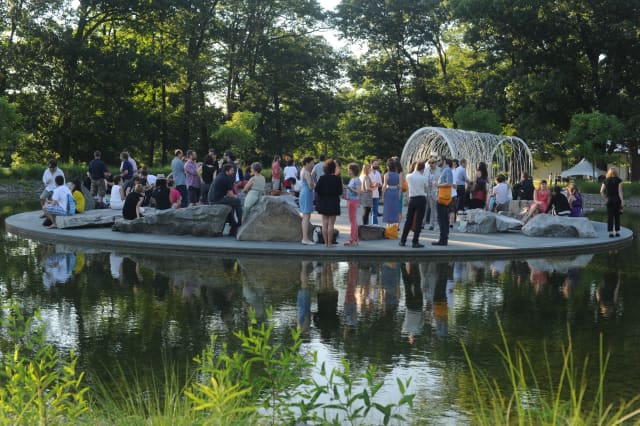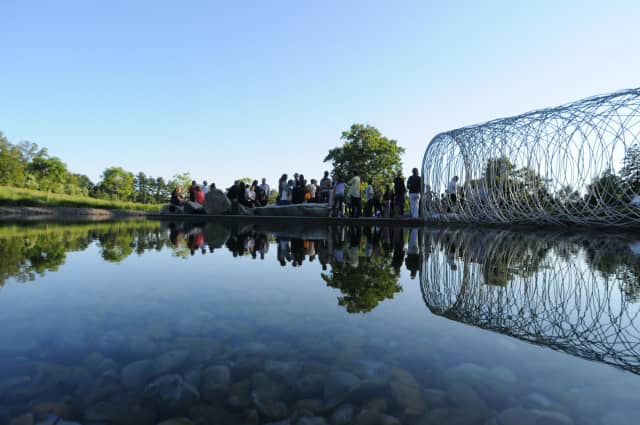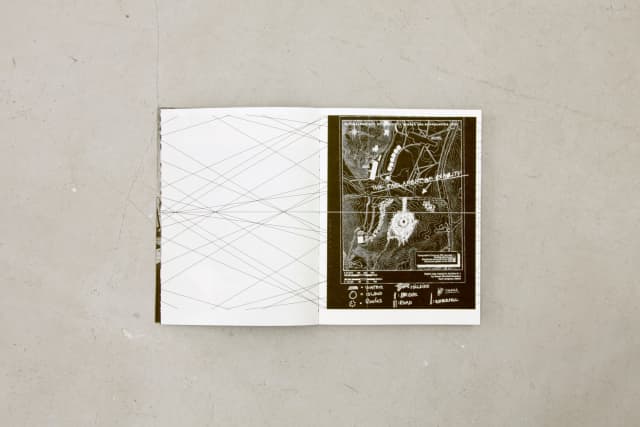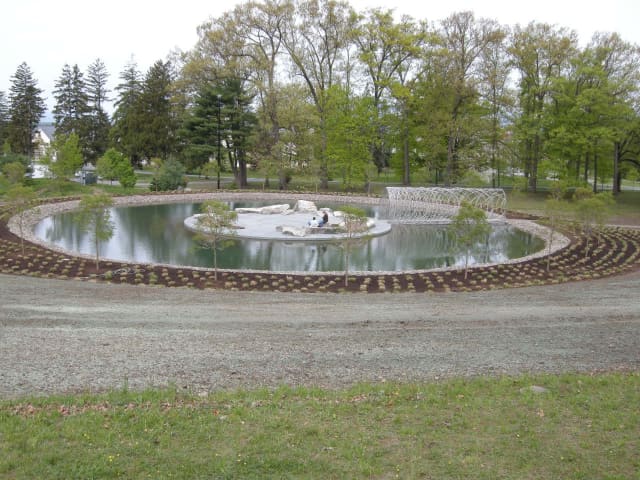 The parliament of reality, 2006-2009
The parliament of reality nestles gently within the green campus of Bard College in Annandale-on-Hudson, New York. A ring of trees circumscribes a gathering place on a round island at the centre of an artificial pond. In spring, summer, and autumn, the twenty-four Golden Chain trees (Laburnum anagyroides) screen the artwork off from the surroundings, creating a discrete natural space for meeting. A bridge covered by an arched tunnel of stainless-steel tracery leads to the island.
Boulders arranged around the periphery of the island invite users – students, teachers, and visitors – to sit down, relax, and discuss. Individually cut stone tiles on the floor map out a pattern of criss-crossing lines that converge clock-like at twelve points along the island's circumference. The pattern, inspired by the twelve-point wind rose of antiquity and by the intersecting lines of nautical charts, gestures towards the navigation of ideas that is the central activity of a parliament.
Artwork details

Title

The parliament of reality

Year

2006-2009

Materials

Concrete, stone, stainless steel, water, Golden Chain trees (Laburnum anagyroides), other plants