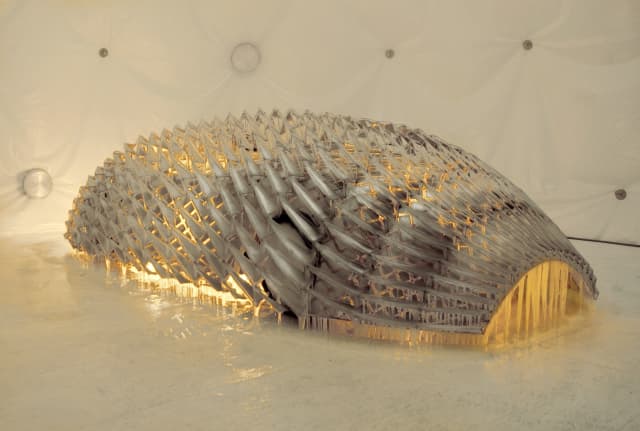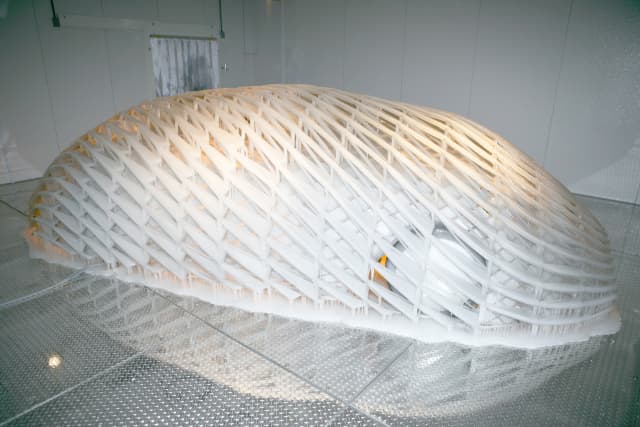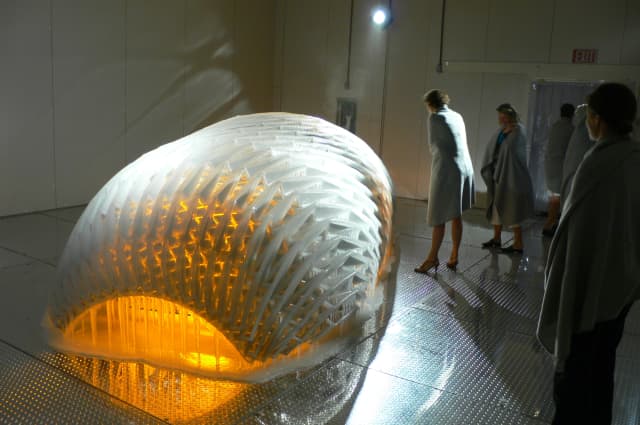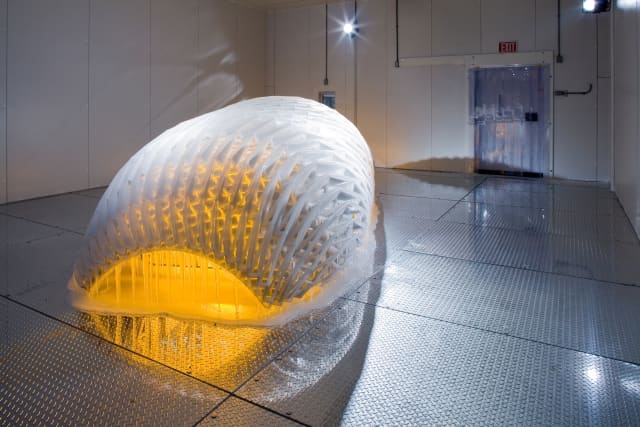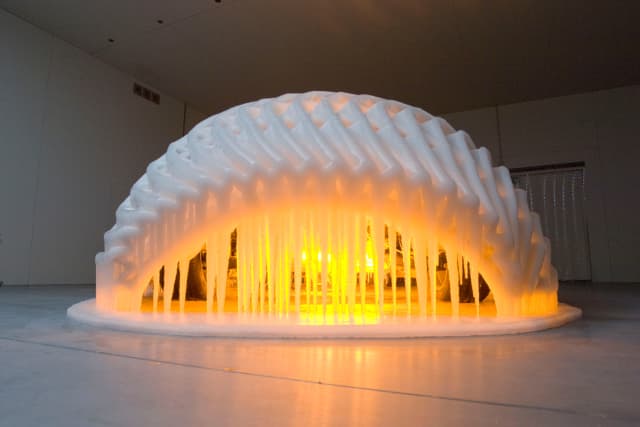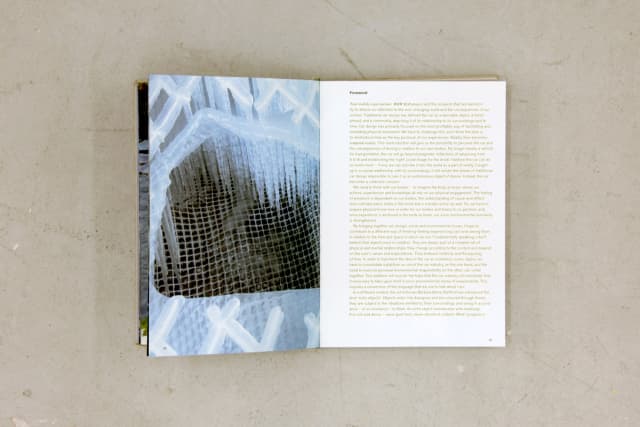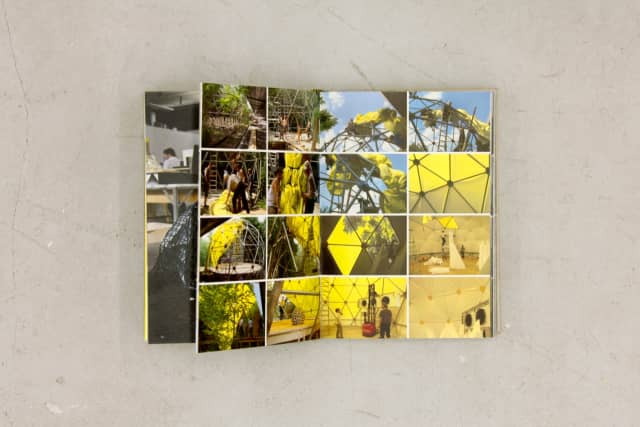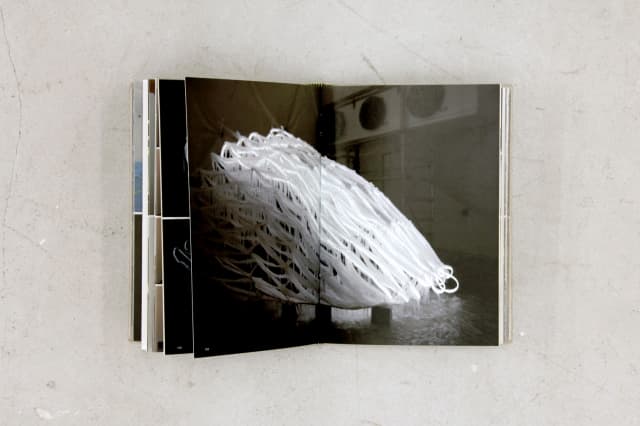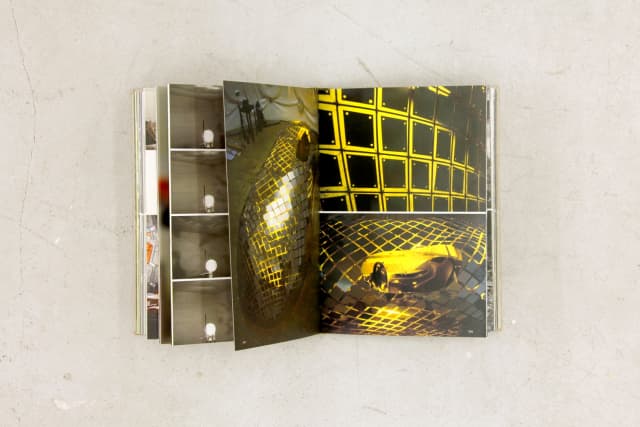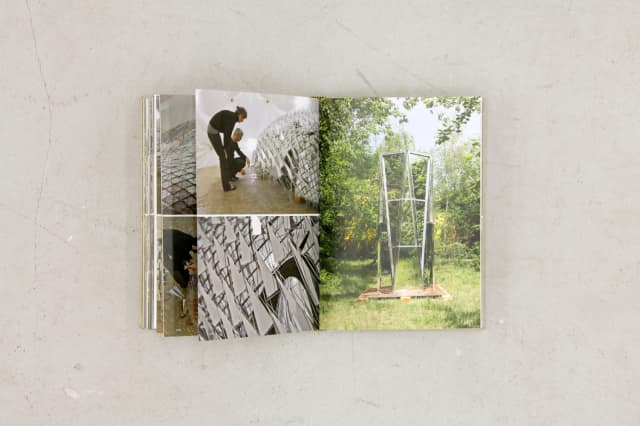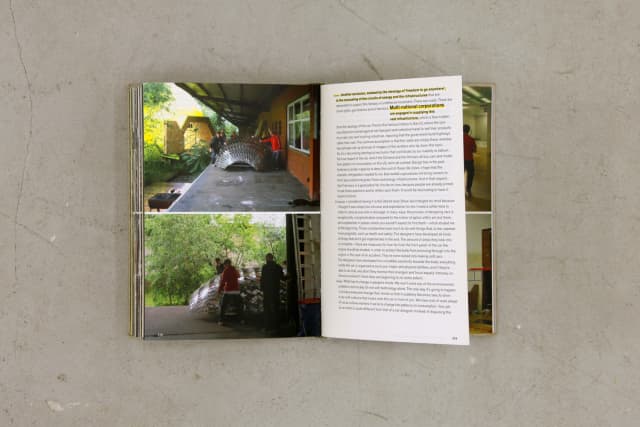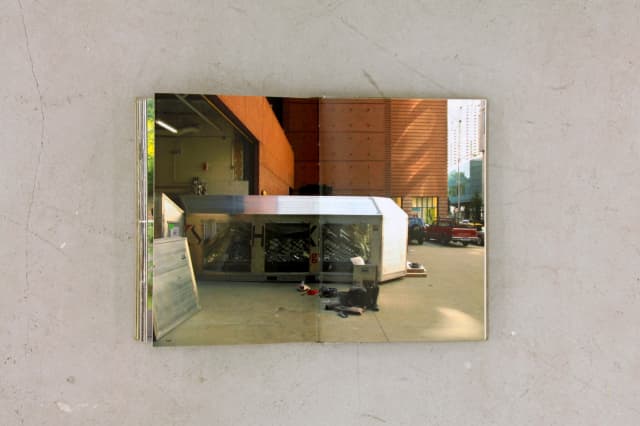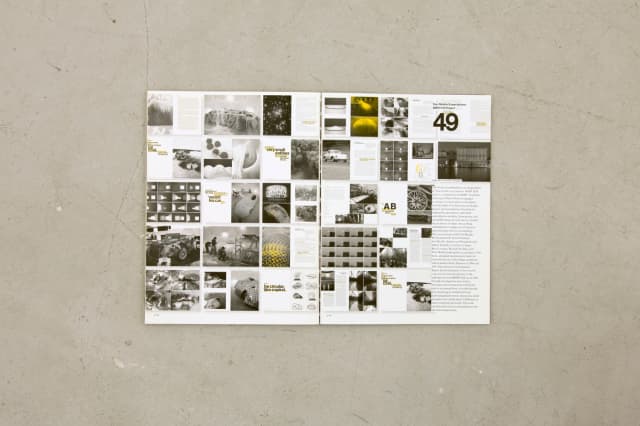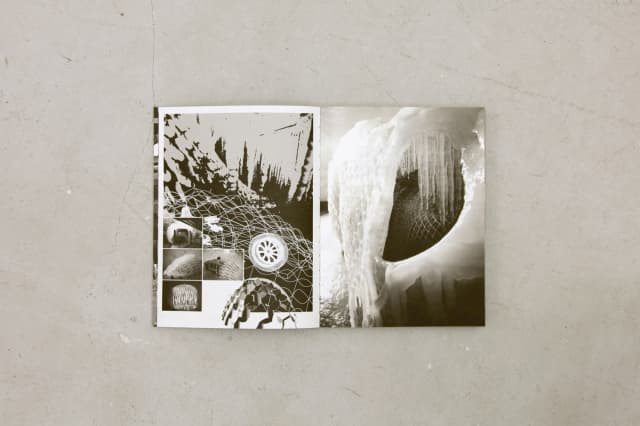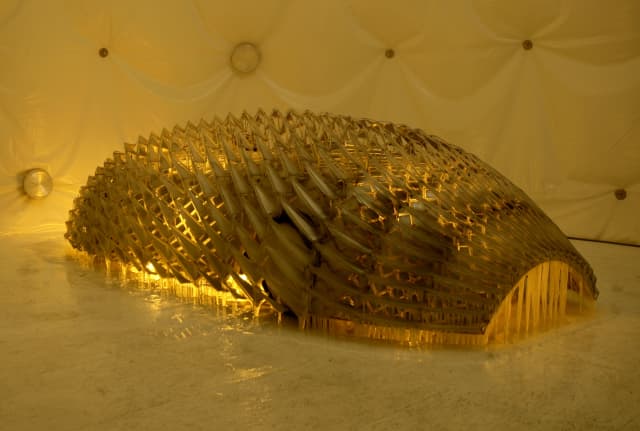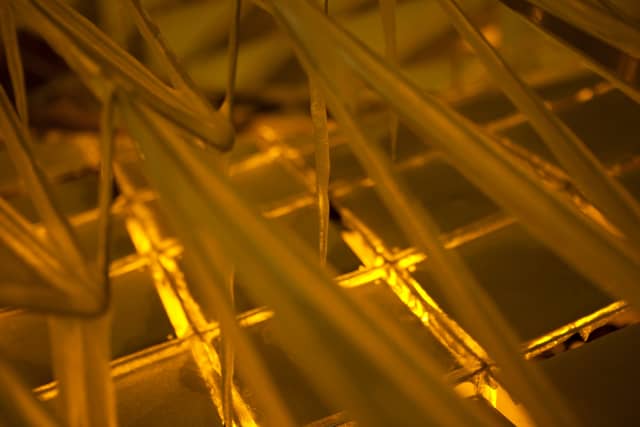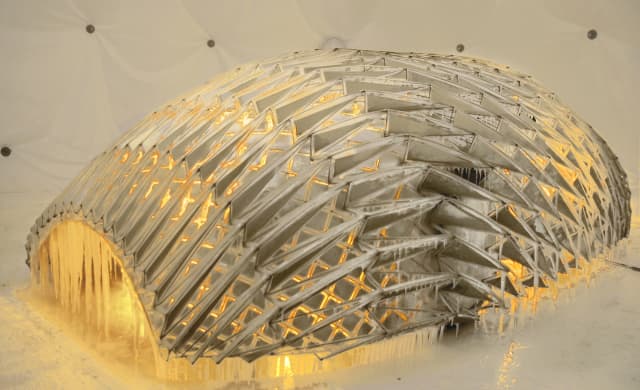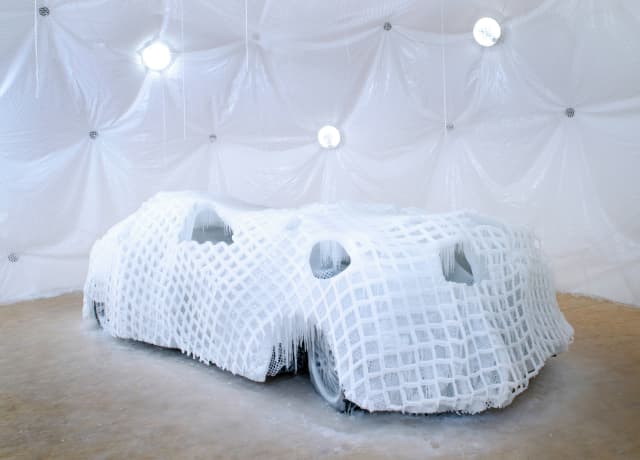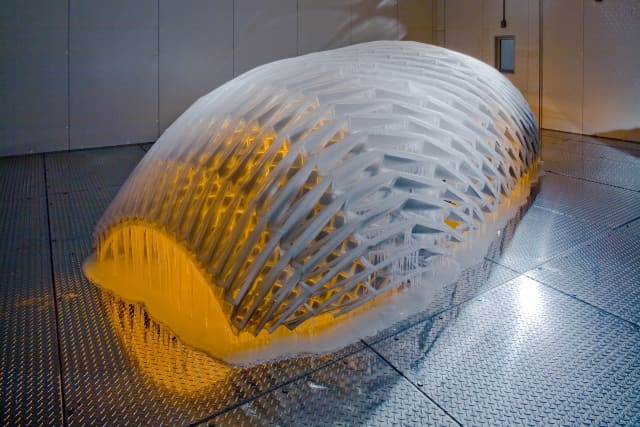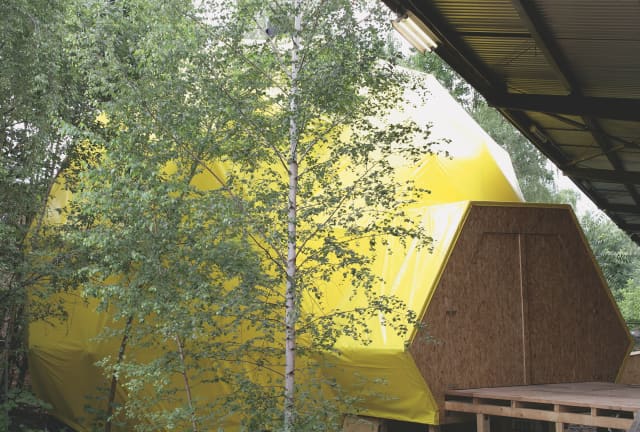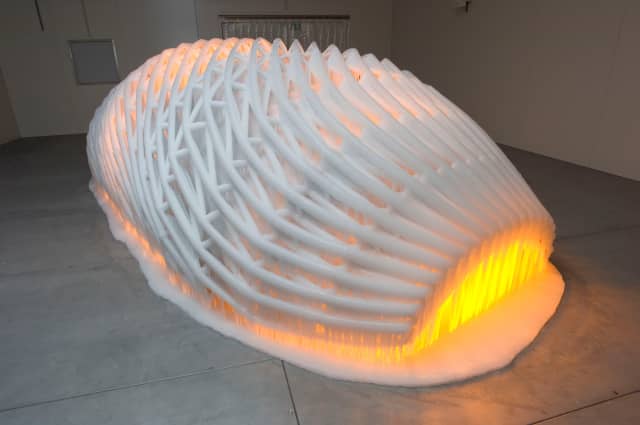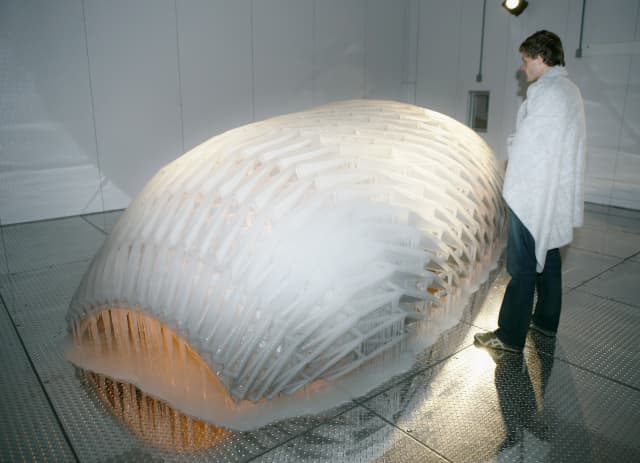 Your mobile expectations: BMW H2R project, 2007
Olafur Eliasson's research project Your mobile expectations was commissioned by BMW. Starting point was a hydrogen-powered BMW H2R car that was delivered to the studio in 2005. Before the actual form development was commenced, a series of conversations with architects, scientists, designers, and theorists were initiated to gain background information. Focus was on mobility, perception, design, and architecture. The car was considered not as an object, but as part of a complex set of relations and exchanges with the surroundings. Investigations were made into surfaces and patterns for a car structure that would change according to the viewer's movement and perspective. These resulted in various tests with ice, first deploying nets hanging from the ceiling of a specially made, yellow geodesic dome, situated in the garden of Studio Olafur Eliasson, which could be cooled down to below 0°C. These tests led to a double-layer skin, consisting of welded steel rods and mirrors, based on a spiral geometry. Onto this structure water was sprayed that subsequently froze. The skin and icicles, growing between the two layers, were lit by monofrequency light, emitted from within. The work thus only exists in a special frozen-down environment.
As part of the research, two symposia were organised at Studio Olafur Eliasson: LIS (Life In Space) 2006 and LIS (Life In Space) 2007, creating a forum for architects, philosophers, designers, artists, cultural critics, and scientists to discuss various issues connected to the work at the studio.