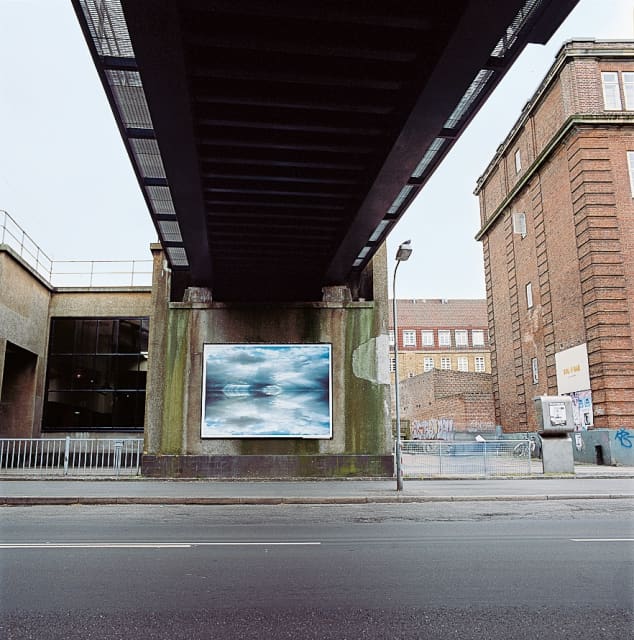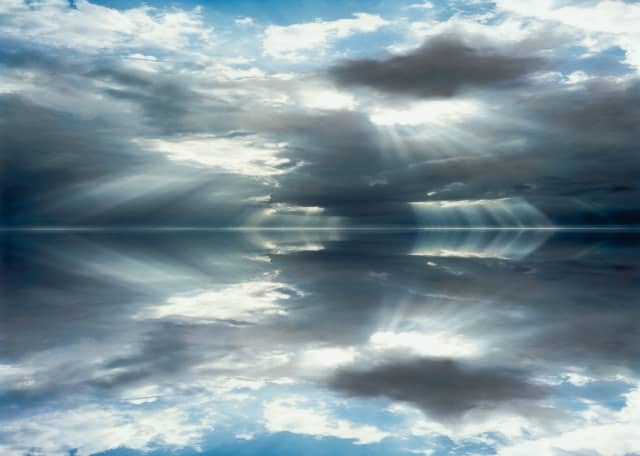 The image of a digitally manipulated skyscape--in which the image is reflected upon itself like a Rorschach test--was shown on approximately 50 billboards across Copenhagen in Denmark.
Telephone Interview with Olafur Eliasson by Gregor Stehle, August 25, 2004, Berlin/Karlsruhe.
GS: And the title is special too - "I Believe".
OE: It refers to the image in which the sky is mirrored: the real sky and then a reflection of it; a representation of this very sky, and then there is the in-between between the horizons, between the reflections of reality and reality itself; somewhere in between there were the houses.
GS: The intersection.
OE: Yes. At the center of "I Believe" was not what you believe in, but the principle that one believes at all; that it's worth to engage in a discussion - the fundamental utopia.I want to explain a bit about the background: I joined the Danish Academy of Art in the late 80s, at a time when French Postmodernism was a great issue there - Lyotard and Baudrillard. The Danish interpretation of it was extremely apocalyptic - it was about the end of Modernism and about how a new language can develop after that.
Artwork details

Title

I believe

Year

1992

Materials

Billboard mounted on aluminium
Related
Exhibition catalogues
Monographs