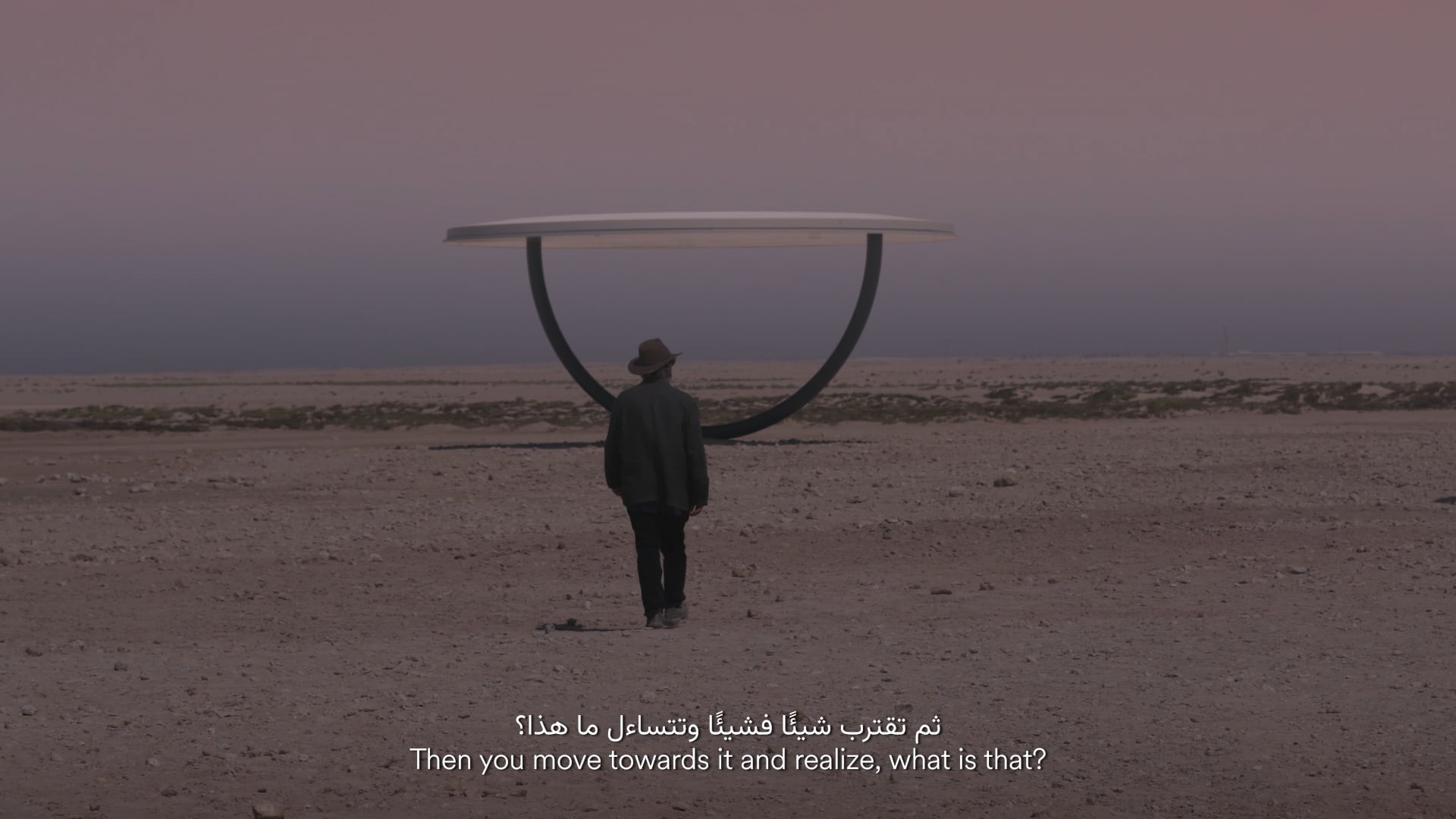 سفر الظلال في بحر النهار (Shadows travelling on the sea of the day), 2022
From a distance, the mirrored undersides of this cluster of circular shelters and free-standing rings can be seen shimmering on the horizon. Ten of the shelters, arranged close together in a five-pointed-star formation, define the centre of the artwork. The other shelters appear to be distributed at random but are in fact positioned according to implicit axes defined by fivefold symmetry. The principles behind such patterns are evident in quasicrystals and, although only recently discovered in the West, may have informed some of the geometrically sophisticated designs found in Islamic cultures since medieval times.
Each shelter comprises a circular disc supported by a semi-circular segment of pipe. The underside of each disc is clad with mirrors, so that the curved segment of pipe is doubled into a full ring that appears to be passing through the mirror's surface from the actual surroundings into the reflected space. By mirroring the visitor as well as the rings, the pavilions incorporate the viewers into the artwork in a manner that is subtly disorienting.
Artwork details

Title

سفر الظلال في بحر النهار (Shadows travelling on the sea of the day)

Year

2022

Materials

Steel, fiberglass, glass mirrors