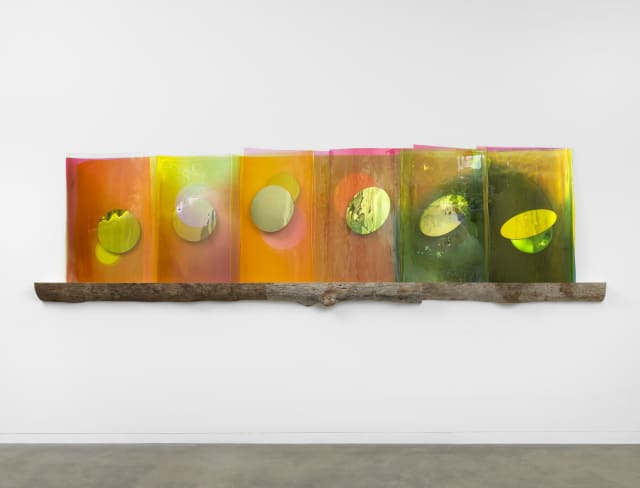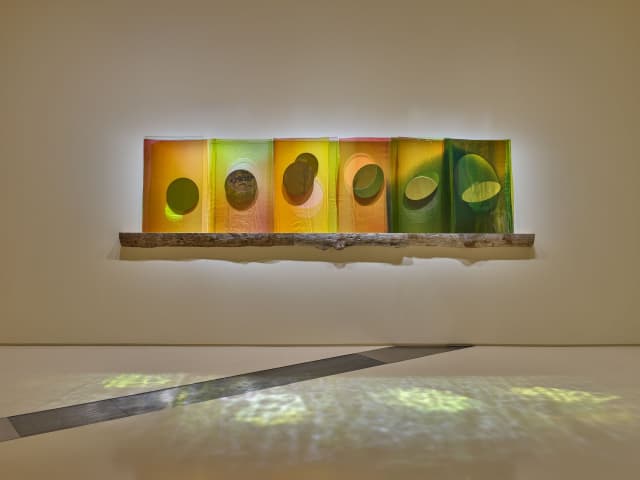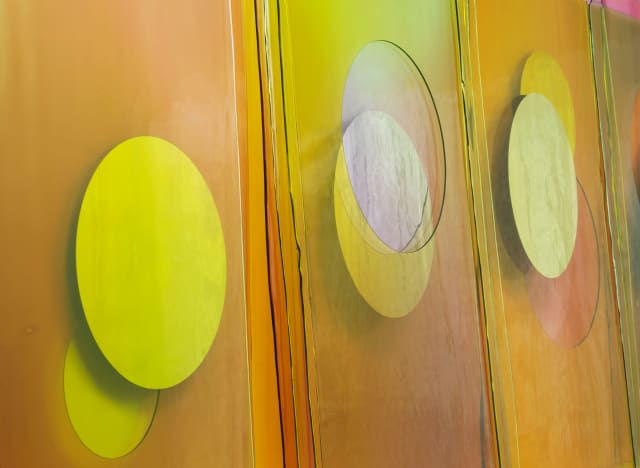 The slow life of sunlight, 2023
Leaning loosely against the wall on a driftwood shelf, colourful panes of hand-blown glass overlap to create a variety of hues, while circular and elliptical cutouts allow surprising tones to shine through the layers. A reflective circle or ellipse added to each of the six outermost glass panes draws an arc progressing from left to right across the entire work. Because of the inherent visual confusion of the ellipse, which can appear to be a circle viewed in perspective, the sequence can both be seen as a circle transforming into an ellipse or as a disc spinning in illusionistic space.
The driftwood logs have been planed into a shelf on one side and left raw on the other. Salvaged from the coast of northern Iceland, they bear traces of their long journey through the Arctic.
The slow life of sunlight is an extension of Eliasson's long interest in colour, transparency, and layering – topics he first began addressing in watercolour paintings, to which the glass works are closely related. Both groups of works use compositions of circles and ellipses to create a sense of movement and depth or of space and time.
Artwork details

Title

The slow life of sunlight

Year

2023

Materials

Coloured glass (pink, pink fade, yellow, light yellow, yellow fade, light green, green fade, blue fade, purple fade), silver, driftwood